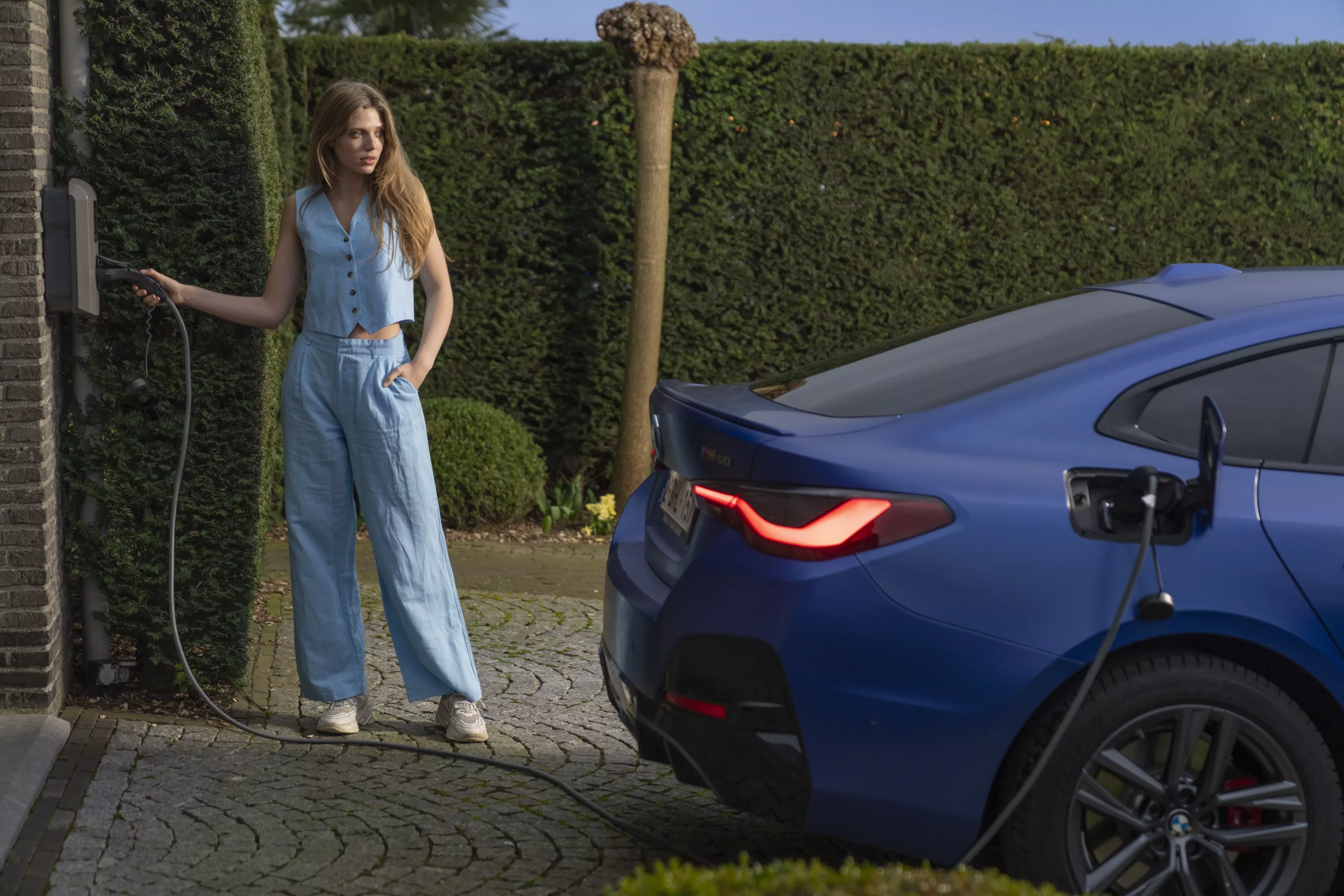 Electric charging solutions for private users
Do you have an electric car and you want to charge it at home or do you want to make your charging station available for guest users? You can. Add smart services to your charging point by connecting it to the Mobiflow online management platform.
Smart home charging
You want to protect your charging station against unauthorised use, or, by meeting the increasing demand for charging stations, you, as a private user, want to make your private charging point available for private guests to provide them a place to charge their electric vehicle? This is perfectly doable when making your home charging point smart.
Consult an overview of your charging sessions, both public and private, at any time.
Protect your charging point from unauthorised use.
Be part of one of the largest charging networks in Europe.
Determine the fee you receive for public charging sessions at your charging point.
Determine which charging cards charge for free at your charging point (white listing).
Our offer
Mobiflow is the solution if you're looking to manage your charging station and connect it with the world of EV drivers.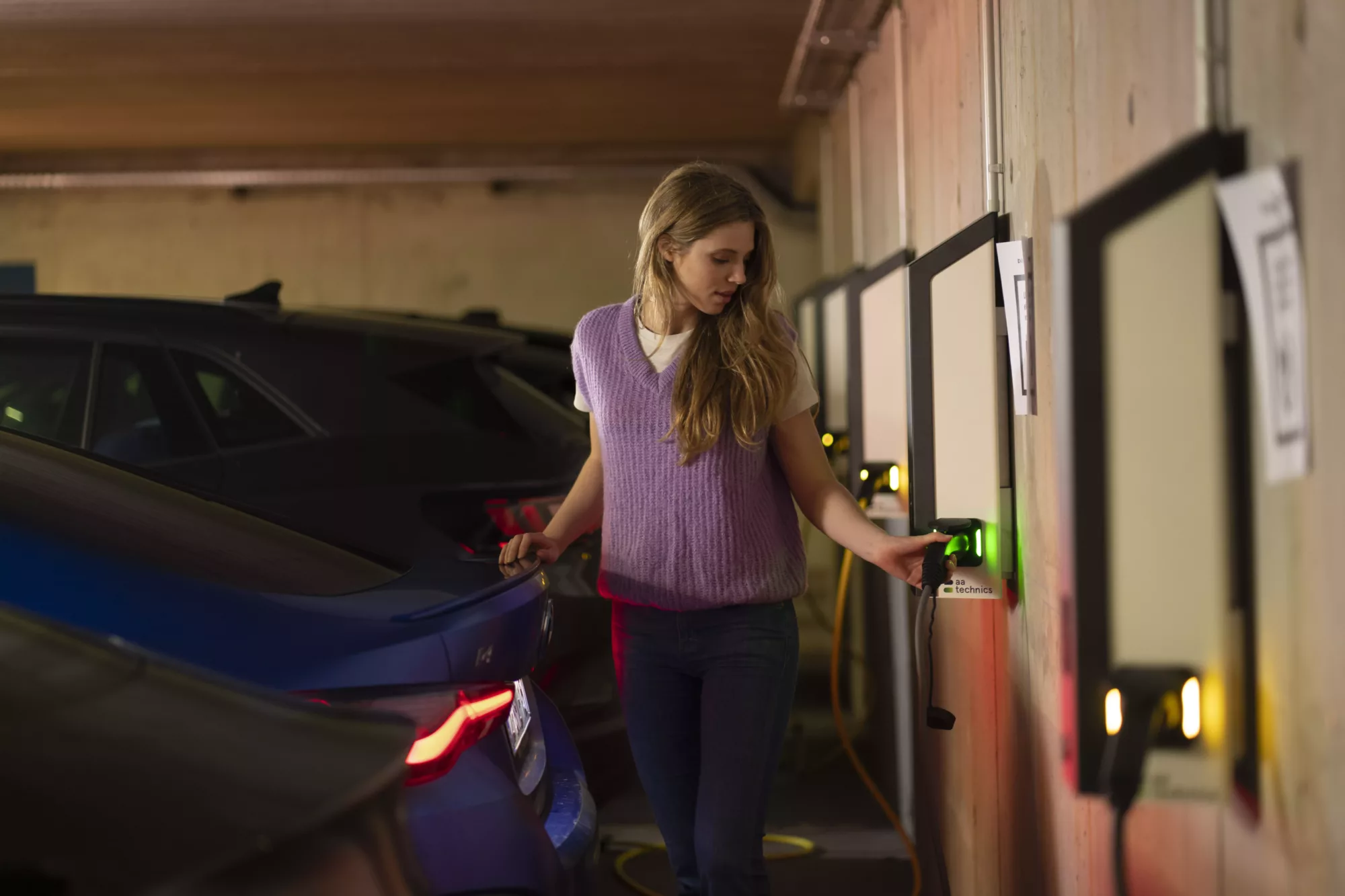 Don't hesitate to contact us, and we'll see how we can help
Mobiflow can meet your EV charging needs and provide a smooth charging experience to you and your family members.
Charging station management
Electric charging
Public charging fails. What now?
Unable to activate a charging station? Go through the following scenarios and hopefully this will solve your problem:
1. Mobiflow strives to build as large a network of partners as possible. Please check in the Mobiflow app whether the charging station in question belongs to one of our partners. If so, it will be visible on our map. Our app can be downloaded from the Apple Store or the Google Play Store.
2. Do you have more than one charge card? Make sure you use the same charge card when activating and deactivating.
3/ Keep your charge card away from metal objects and magnets, as they can cause malfunctions.
4/ With a Mobi Free pass, it's best to check whether you still have credit on your account. With an EV Charging pass, check whether an active payment method has been set up on your account. If you have a charge card from your employer, your employer can check this for you. The attached screenshot shows where on the My Mobiflow platform (https://my.mobiflow.be) you can check whether a payment method has been set up and how to add one. Don't forget to turn on the "Use for billing" toggle button on the right!
Have you checked all of the above and still can't charge? Contact our support service on 09 296 45 45 and provide the following info: name, e-mail for Mobiflow account, charge card number, start and end time of the charging session, and location of the charging station.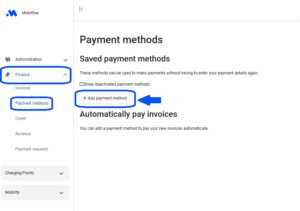 I have lost my Mobiflow charging card. What should I do now?
Contact us if you have lost your Mobiflow charg card. Mobiflow will block the old charge card and send you a new one (€10 incl. VAT).
Can a third party stop my charging session?
No, a charging session must always be stopped in the same way it was started. This can only be done via the app on your smartphone (if you used it to start the session) or with your charge card (if you started the session with it). It is also possible to end the session by unlocking the car and removing the charging cable from the car. This way, the session will end automatically, but this is impossible without the car key. Only the operator of the charging point can stop your charging session, usually remotely, if you need customer support or are experiencing technical problems.
Can I add credit via the app?
Yes, you can do this via Menu > Add credit.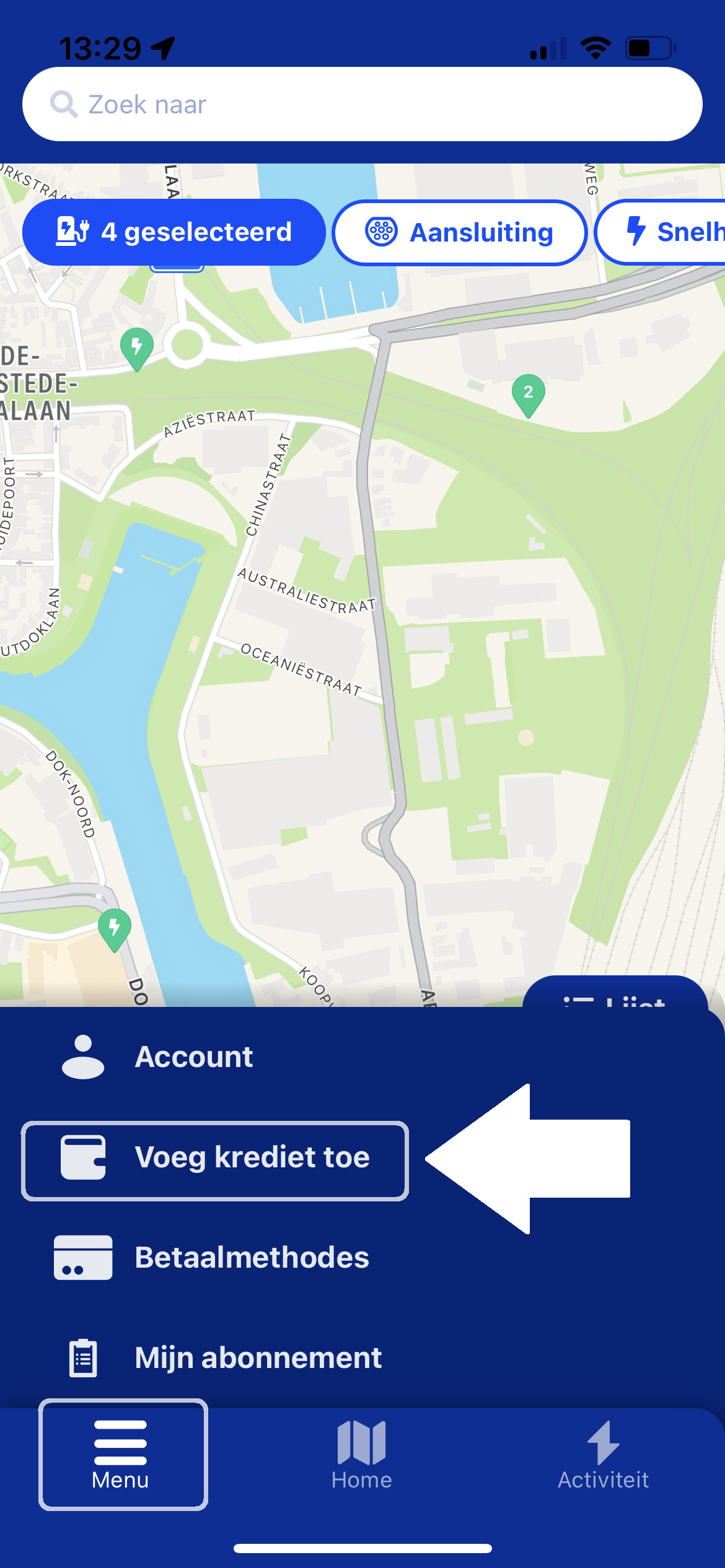 Can I add multiple charging cards to the same user?
You can, but keep in mind that you will need to begin and end your charging session with the same card. To request an extra charge card, email us at info@mobiflow.be. Note that you will need to pay an additional one-off charge of €10 (incl. VAT).
Can I also track my home charging sessions in the app?
Yes, you can. All consumption with your charge card both at home, in the office and on the road will be visible in the Mobiflow app's activity summary. (With the exception of some free charging sessions.) Go to Activity > History.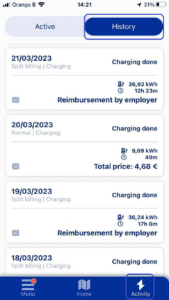 Can I book a shared bike for someone else?
No. Mobiflow strives to optimise its service and offer tailor-made services. This is why every mobility user must be linked to a Mobiflow account.
Payment and invoicing
Can I add credit via the app?
Yes, you can do this via Menu > Add credit.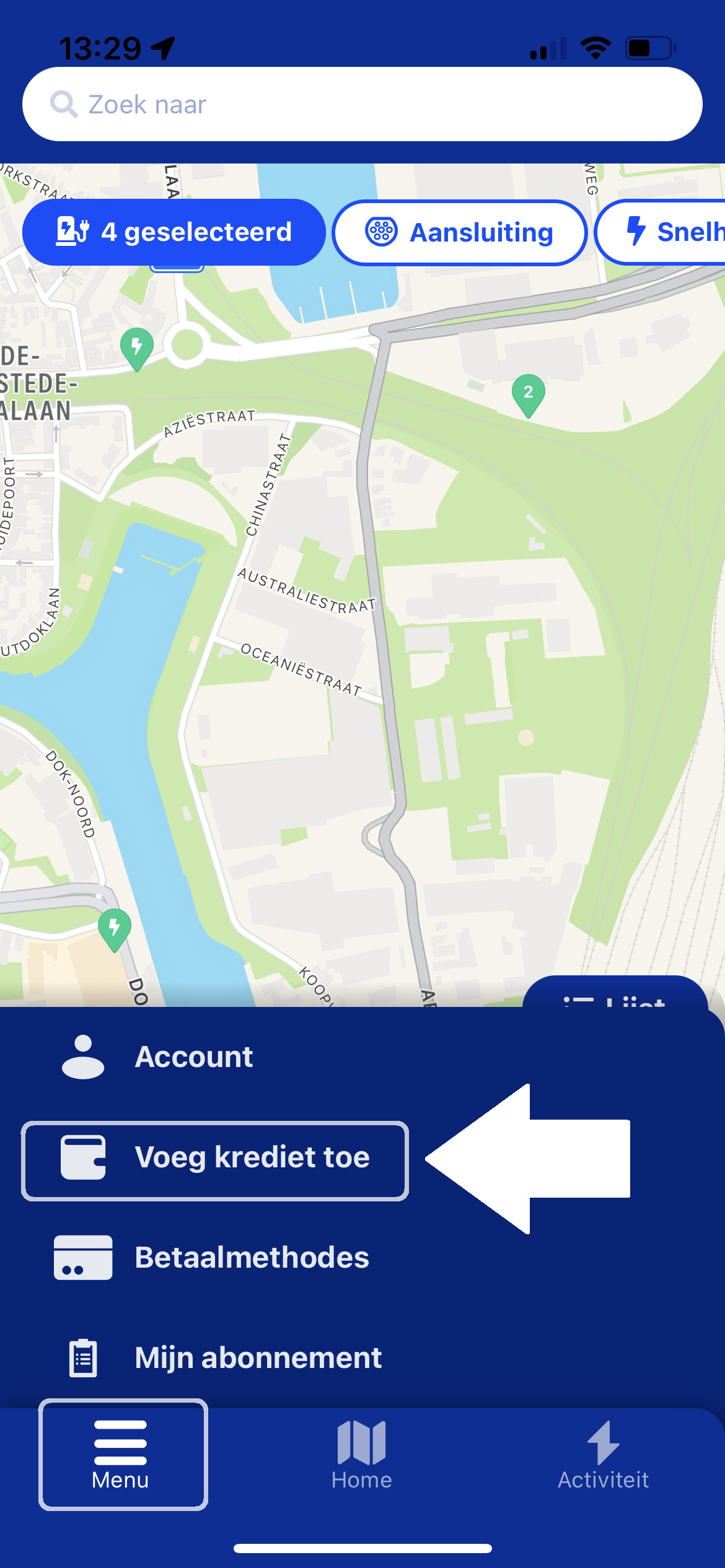 Can my charging card be copied?
A charge card works with RFID technology. Specialised technology is required to use it. In any event, as is the case with a bank card, you should never leave your charge card unattended. If lost, you will need to have the charge card blocked by a Mobiflow staff member. If you wish, our customer service department can send you a new charge card. Keep in mind that this will incur a cost of €10.
Do I need a PIN code to use my charging card?
No. You can start a charging session by bringing your charging card close to the RFID reader. A PIN code is not required.
How can I change my billing details?
You can change your billing details by logging in to https://my.mobiflow.be/sp/customer via Administration > Account details. If you need to change the company name, VAT number and/or billing address, please send an email to info@mobiflow.be.