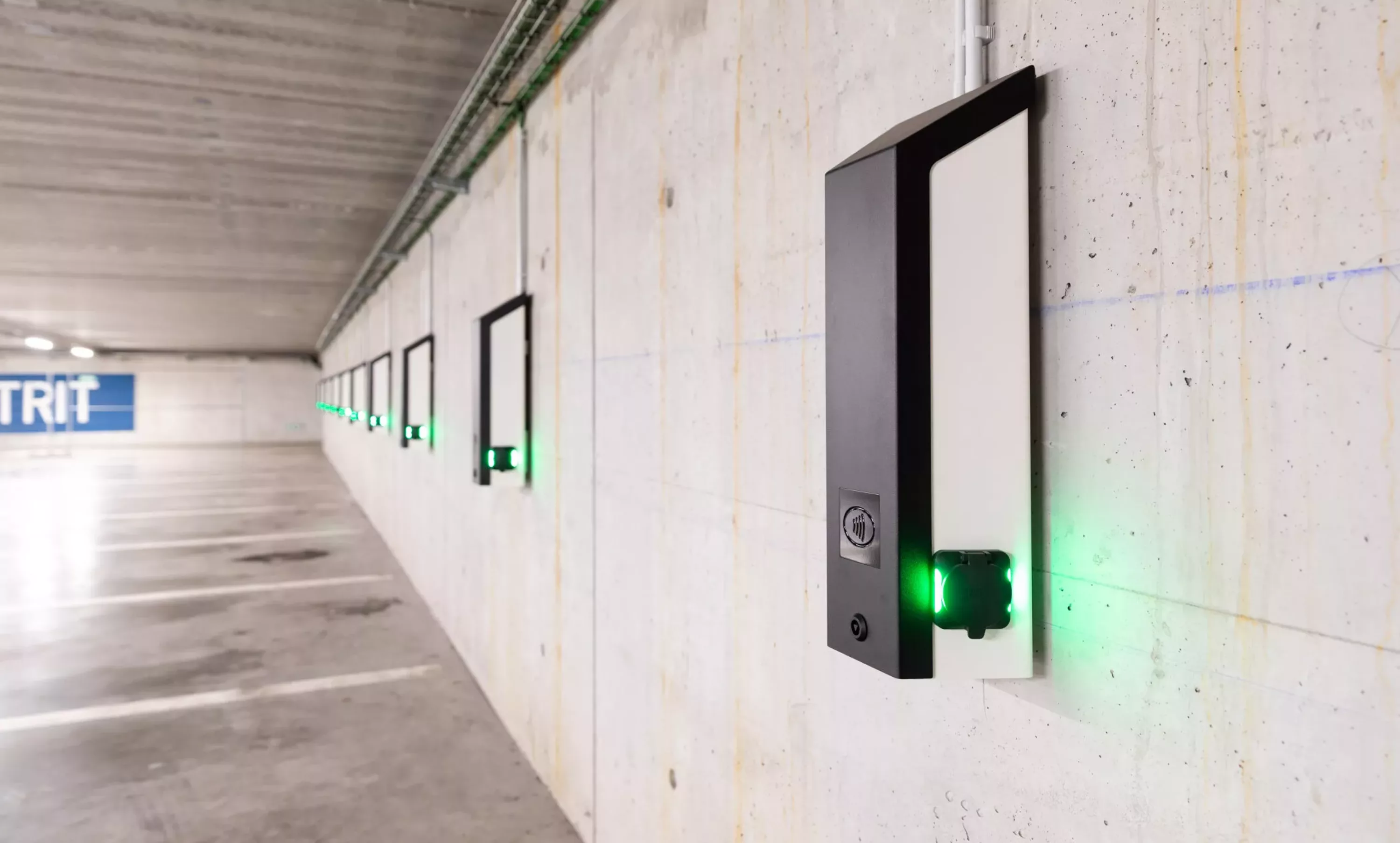 Electric charging solutions for retail & companies
With the explosion of innovation in the eMobility industry, more and more businesses note the growing number of electric vehicle drivers on the road.
Meet the increasing demand for charging stations
By meeting the increasing demand for charging stations, you will provide your customers, employees, and business guests with a valuable service – a place to charge their cars. However, accelerating electrification investments comes with challenges, including the need for software to manage, monitor, and upgrade charging infrastructure:
Attract customers who take the availability of charging points into account when selecting their supermarket, mall, hotel, etc.
Increase customer loyalty.
Let your staff and business guests travel back and forth with ease.
Boost workplace satisfaction by allowing your staff to plug-in while working.
Reimburse the home charging sessions of your employees with an electric company car (split billing).
Consult an overview of the charging sessions of your employees.
As a private individual, receive a refund on your home charging sessions as a self-employed person (split billing).
Play a role in building a green image and promoting sustainable driving.
Our offer
Mobiflow is the solution if you're looking to manage your charging stations and connect them with the world of EV drivers.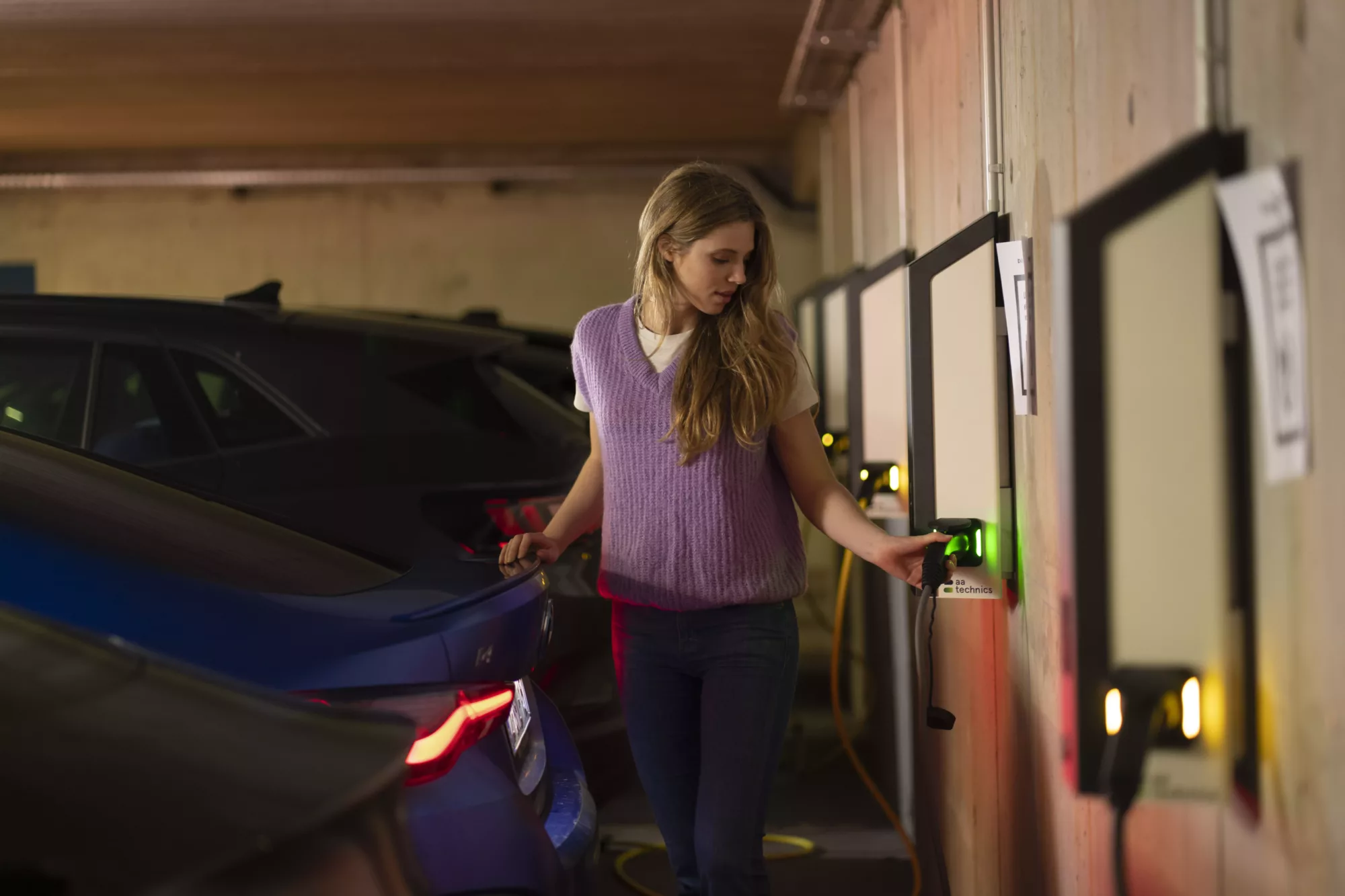 Don't hesitate to contact us, and we'll see how we can help
Mobiflow can meet your EV charging business needs and provide a smooth charging experience to you and your customers, employees, and business guests.
Charging station management
Platform management
How do I create a Mobiflow account on the platform?
It's very easy. All you have to do is follow the instructions (see appendix) to set up your account.
How do I log in to my My Mobiflow, Mobiflow's online platform?
To log in to the online platform, go to the homepage of the Mobiflow website. There you will find the 'My Mobiflow' tab in the top right-hand corner. Click on it, enter your username and password, and that's all there is to it.

My invoice states the wrong details. How do I request a correction?
Please send an email to info@mobiflow.be and we will help you.
What does "white list" mean and how can I add charging cards to this list?
A 'whitelist' of charging cards refers to an authorised list of charging cards that are allowed to use (free of charge) a specific charging system or charging infrastructure. The principle of a whitelist is based on the idea that only those charging cards that are on the list are given access to charge electric vehicles at a particular location.
Establishing a whitelist, operators of charging systems or charging points can restrict charging access to specific charging passes. This can be useful in situations where a particular charging infrastructure is intended for specific users, such as employees of a company, subscription holders, or members of a specific network.
With a whitelist, unauthorised users or charging passes can be barred, which helps prevent misuse or unauthorised use of charging infrastructure. It provides additional security and ensures that only authorised users can access electric vehicle charging at a specific location.
Managing a whitelist is done manually on the My Mobiflow platform, with charging passes being manually added or removed from the list. See attached manual.
What is a public charging tariff, what does it include and how can it be modified on the platform?
A public charging rate refers to the cost charged for charging electric vehicles (EVs) at public charging stations. The rate is made up of several components that cover the cost of using the charging station and can vary depending on the location, charging station and business model of the charging infrastructure operator. Here are some of the key components that can contribute to a public charging rate:
1. Energy cost: This is the price for the electricity used to charge the vehicle. It can be calculated based on the amount of kilowatt hours (kWh) consumed or on the time spent at the charging station.
2. Service charge: Some charging stations may charge additional service fees such as administrative fees, maintenance fees or customer support fees. These costs are added to the standard charge for using the charging station.
3. Time-based rates: Some charging stations charge rates based on time spent at the charging station. This can be a flat rate per hour or a rate that varies depending on charging speed or time of day.
4. Charges based on charging speed: Some charging stations charge rates based on the speed at which the vehicle is charged. For example, a higher rate for fast charging and a lower rate for slower charging.
It is important to note that the specific components of the public charging rate and therefore the price of a public charging session can vary from one charging station operator to another, as theyt determine the standard price for a charging session. Different operators may charge different rates based on their business models and cost structure. It is advisable to check the rate structure of a specific charging station in advance in our Mobiflow app before you start charging. The price visible in the app is also the actual price you will pay.
You can change the public charging rate of your public charging stations on the Mobiflow platform. Follow the instructions in the appendix if you wish to change your public charging rate made up of a starting price, a price per KwH and a price per hour.
What is the payment term of my invoice?
You will have 14 calendar days to settle your bill. As the service providers available via Mobiflow always have very short payment terms, this is also reflected in our payment terms.
When will I receive my invoice? Can I put a PO number on the invoice?
You will get a monthly bill via email, at the start of each new month or on the 15th of the month depending on the start date of your contract. A PO number can be added via Administration > Preferences.